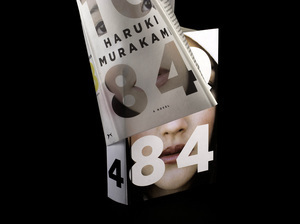 For the past 25 years, Chip Kidd has made a name for himself as a top book designer. His designs have helped transform books into visual icons.
With the disappearance of the dustjacket's original function — to protect the binding of the book — is it imaginable that the book cover will no longer be needed as the book evolves?
Imaginable, yes.  Likely, no.  As long as the imagination of Chip Kidd and his like bring their passion to publishing.
The possiblility of building up the thumbnail cover across the pages/screens of the ebook or giving it a functional role in the narrative may mean we come to judge a cover by its book!
See on www.npr.org